100% cotton and eco-friendly bags. Replace plastic bags and paper bags. The Mesh Bag is very compact and light when not in use.
That way it's not bothersome to have them with you, easily stuffed in your pocket, purse or glove box.
Compact strong expandable durable and easy to clean just throw them in the washer.
For how little space they take up, they can expand to hold a lot! Great for loading vegetable, fruit, cans, frozen food, etc.
Hold up to 20 pounds! The reusable shopping bags are perfect as grocery bags, produce bags, beach bags, and toy bags.
The Mesh Fruit Bags have short handles, which can only be carried in the hands or on the forearm, purse style.
We also supply the long handles which better fit to carry on a shoulder.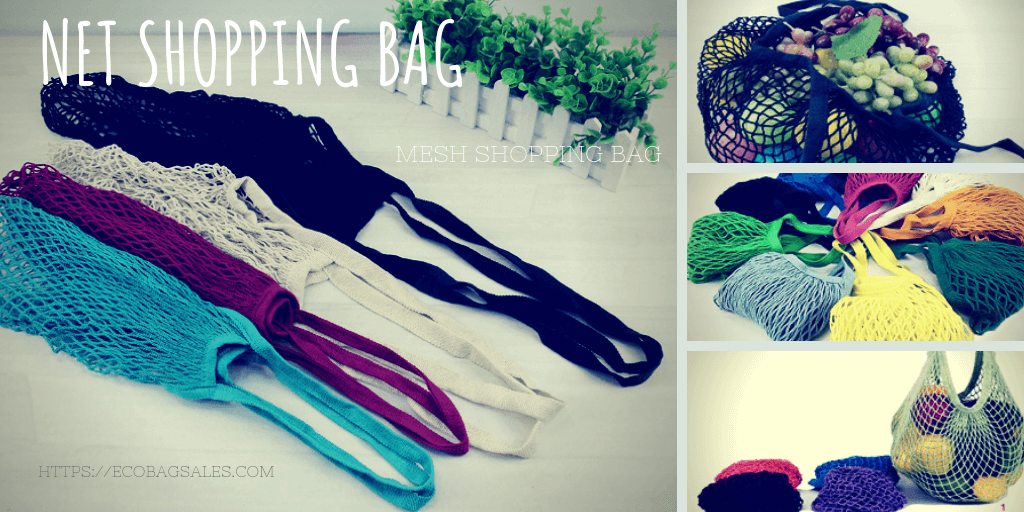 Perfect For The Environmentally Conscious String Shopping Bags
The simple fact that these Reusable Shopping Bags are reusable and environmentally friendly makes it that much better.
The mesh tote bags are really expandable and hold a lot more than you expected.
The straps are made slim enough where it's not obnoxious to hold but also thick enough
and with the right material where the straps won't dig into your hands when you've got a heavy bag.
You can see the obvious stretch of the plastic and the cotton it holds a rough about 15-20 lb if not more,
but more important the cotton is holding it with full load without tear or load displacement.
Along with that, the price is very reasonable for the quality and quantity that you get!
Timely delivery kept that the products even much better for promotional gift.
In general, We will try our best to provide high quality of Net shopping bag with our every customers!
GW-B01
Replace your paper and plastic bags with 100% cotton reusable bags. The mesh shopping bags are Strong, Durable, Lightweight. Easily packed in your pocket, purse or glove box for farmers market, grocery store or produce market. Assorted colors alternative!
Contact Us Now
Fill up form below and our Expert will contact you soon.