Eco-Friendly Resuable Bag Since 2006
Customized your reusable shopping bags by printing your logo or graphics
based on different product size.
Providing Eco-friendly and biodegradable fabric material for customers.
Owned excellent management team, advanced production technology, sound quality system.
Offering customers premium quality, competitive prices, prompt delivery and low minimum orders.
A  professional production of reusable shopping bags,  custom paper bags, promotional items since 2006, establishing good and long-term cooperation with some famous supermarkets , chain stores and others. Wish to be your reliable reusable bags wholesale and supplier.
Our commitment to innovation and customer satisfaction is what motivates us to keep striving and create great products. We want you to think of us as a partner when it comes to your product needs, and we are happy to answer any questions you may have. Looking forward to your news!
Reusable Shopping Bags Are A Great Way To Improve The Environment!
If you have already purchased reusable tote bags, you should applaud yourself for recognising the importance of using reusable bags instead of plastic bags.
Using reusable bags instead of plastic bags is by far one of the best decisions you could ever make.
Reusable bags are not only more convenient for you and beneficial to your budget, but most importantly, reusable bags benefit our environment enormously.
Did you know that plastic bags can take up to 1000 years to decompose?
That is more than 100 times longer than the average human life expectancy. Plastic bags are a non-degradable pollutant.
That is, they are not broken down by natural processes. You have probably noticed that most stores have eliminated plastic bags and
are encouraging their customers to bring their reusable bags.
This is because plastic bags have found to be very harmful to our environment. Countries are even having their say in the matter as well.
Ireland imposed a tax on plastic grocery bags in 2002, San Francisco became the first U.S. city to ban conventional plastic grocery bags in 2007.
In Kenya, selling or importing plastic bags will cost you $40000 fine or four-year jail.
Making the Switch From Plastic Bags To Reusable tote bags
Do you know when things change? When we make them happen.
Reusable grocery tote bag is committed to making a difference in the world, and we started by putting together a line of reusable shopping bags
that will slash your business's pollution, and give your customers a solid foundation for green action.
It is time for people to wake up to the reality of plastic pollution, and find ways to curb the use of materials that are just designed to be thrown away.
We don't expect people to do without bags when they shop, and our solutions are where the rubber meets the road for green action.
In addition to offering a great replacement for wasteful uses of plastic, our bags look great!
What do you think about when you see a disposable cheap tote bags? It probably isn't anything pleasant!
There isn't any reason to use disposable shopping bags; they are ugly, wasteful and a very short-sighted solution to an easily solved daily need.
There was a world of cheapshopping bags, and we are doing what it takes to remind people that when it comes moving around goods from the shops,  there are much better alternatives to disposable shopping bags.
Ecobagsales is your reliable reusable bags wholesale
We don't want you or your customers to feel trapped by an archaic way of moving around goods. Here at Eco Bag, we offer a range of reusable tote bags
for just about any consumer need. In addition to helping to prevent plastic from entering the environment, reusable shopping bags give your business
a great way to build its brand identity.
We want to help your company get green, and make the changes that will benefit us all.
EcoBag is a company that is making a difference and creating change.
Come with us to a better world. We're your good reusable shopping bags manufacturer and supplier here!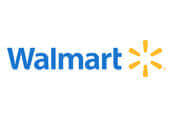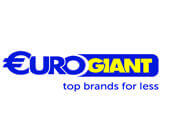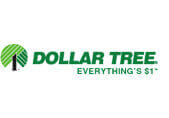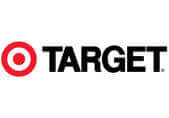 Sometimes you go shopping for a bag, yet you have a really hard time finding "the one". You have that exact image of what you want in your mind however, nothing out there seems to fit the description. No matter how much you have looked, you don't really seem to be impressed by what you find. This is why a custom tote bag is the ideal thing for you. You can finally have what you are looking for, without having to spend too much time searching. Custom Tote Bags, Perfect for making a promotion campaign for your company! If you have a company, customized bags are key for your overall image. Whether they are shopping bags or gift bags, or maybe even Reusable Tote bags, they also help with marketing your brand. Just imagine, the brand's logo on a reusable bag can go a long way. Each and every person who is carrying a bag with your brand's logo printed on it becomes a walking ad. You know that advertising is quite expensive these days, and basically a customized bag is free marketing, or almost free. What if you are throwing a party and want to give your guests a small reminder of the fun they had. You want them to have something that they will not keep hidden in the closet and never use it again. You want something that is both nice and useful. This is why you thought of a customized bag. The great thing about this is that it will be unique as you choose your own designs, colors, and size. The added bonus is that is both useful and practical. Oh, and I almost forgot to mention the fact that it does not occupy a lot of space and it weighs almost nothing. Custom Reusable Bags, creative your personalized bags! If you are looking for a custom tote bag, you should stop your search and take a look at our catalogue. There are many materials to choose from, many designs, and they come in different shapes and sizes. If you happen not to find that one bag that you have in your mind, then, once again there is no problem. You have come to the right place. How come? Well, you can tell us how you want the bag too look like, maybe you want a specific design, logo, picture on it. Like genies, we can make your wish become reality. Your design on a bag. What more can you possibly wish for? Contact us! We will match with optimal method and … Read more
Ecobags Make Sense In A Wold Where Pollution Creates Big Problems Take a look around you. If you are in a city, or even the countryside, there is a good chance that you will spot a discarded disposable plastic  bag. What a shame. And if the discarded plastic bag has a company's logo on it, you might make a nasty mental association with that  logo. For a long time we just took shopping bags for granted, but today that has to change. There is too much pollution    in  the environment, and very little has been done to combat this tidal wave of waste. Here at Reusable Tote Bags, we are a big part of the solution. When it comes to consumer habits, some can be pretty to change. That is why we offer a range of eco friendly bags for just about any business. Now your company doesn't  have to choose between giving your customers convenience, and helping the environment. Making A Sale Count Let's be honest. When it comes to shopping bags, almost no one cares where they come from. People want convenience, and to be  able to easily carry their purchase home with them. But here at EcoBag, we can offer your company so much more than simple utility. It might take you a few minutes  to look through our extensive catalog, but it is worth your time. We can produce a range of eco friendly bag options  for your needs, no matter what they might be. Going green doesn't mean sacrificing anything. Our product line includes everything from simple point of sale bags,  to custom made totes that can make your business stand out!   Branding Matters The image your business projects matters. Our eco friendly bags will give your company a positive identity, and  show the world how much you care about the environment. Every sale you make is a chance to score some free advertising, and if you give your customers great quality reusable bags, your company could be getting years of public exposure from a single sale. When you put one of our bags into your customer's hands, everyone will see they are carrying a great looking bag from your business. If you are wondering how EcoBag fits into your overall branding strategy, it is time to give us a call. We are a one  stop shop for any sort of reusable bag you can think of, and you might be surprised by some of the offerings we can deliver at incredible prices. For more information about what we can do for your company, just drop us a line here, office@ecobagsales.com or if you would like to talk to an account executive, give us a call for more information about how we can make  reusable bags a big part of your business branding strategy!
Contact Us Now
Fill up form below and our Expert will contact you soon.